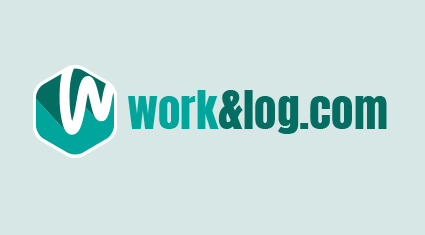 www.work&log.com
Time Tracking & Reporting, Time Management, HR
Technology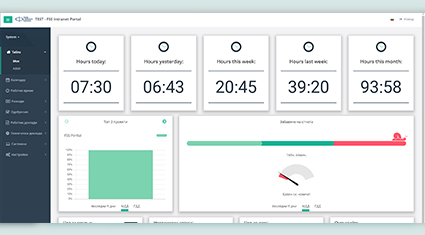 About the Product
Driven by its day-to-day need to execute, monitor and control software development effort across multiple clients, teams and offices, Finite Software Systems was inspired to create a versatile time management tool. The work&log solution automates the processes of aggregating work data and performing business analyses on both project-based and operative work.
Apart from providing a streamlined interface for logging working hours, the work&log platform brings in the added value of automatically translating raw data into meaningful tailor-made reports based on custom tags, projects, task description or other user-defined criteria. Furthermore, custom benchmarks can be set up against which performance results are to be measured to facilitate taking management decisions based on facts and figures. Furthermore, historical data collected can be processed and used for the purposes of analogous work estimates.
Designed and developed to cater for the expectations of diverse industries and verticals, work&log has the needs of various target groups in mind. These range from freelancers to large outsourcing teams, where differentiated access levels are called for; or even busy university students that wish to enhance their time management skills. Users can either automatically log hours real-time, which works best with open-ended tasks; or manually specify the start and end time of task at the end of a busy day or a week, while automated reminders make sure that the data on the system is up-to-date. This makes the work&log solution a trusted companion to any time-management-conscious and efficiency-oriented individual or team of professionals.
Product customization options allow for setting up projects, roles and permissions, working hours, preferred time zone, as well as for choosing a color scheme and uploading custom graphic elements. To facilitate planning, work&log is also equipped with a calendar functionality that provides for managing special dates, such as paid leaves, bank holidays, etc. Key benefits of the software include enhancing transparency and accountability on teams, boosting productivity and providing detailed insight into costs in terms of time expended, thus facilitating profitability analysis and streamlining billing processes.
---
Key Benefits
Tracking made easy
Log working hours anywhere, anytime
Single-click time tracking - single click to start tracking and one click to stop it
Logging working hours on the go with web-based system and offline apps (iOS and Android)
Tracking with browser stopwatch plugin
Straightforward design boasting a user-friendly interface
Staying in control
Getting insight into team's task progress and work performance
Setting backdating restrictions for tamper-proof entries
Ensuring timely reports by means of automated reminders and a scheduled reporting functionality
Quick access to diverse information
Allowing for reality checks at the click of a button
Measuring KPIs against monthly and daily targets
Analyzing time expenditures to optimize performance
Making the most of data collected
Filtering, sorting and breaking up data as needed
Generating pie charts and bar charts to indicate most time-consuming projects and task types
Drawing on historical data to provide rock-solid estimates
Staying on top of overtime and eliminating cost overruns
Extensive customization capabilities
Flexible setup of projects, roles, tags, etc. based on users' needs
Managing days off, official holidays, paid and sick leads and others
Giving access to partners and clients monitor progress on their projects in real-time
Adding a personalized touch with customizable logo and color-schemes
Possibility of integrations with external apps.