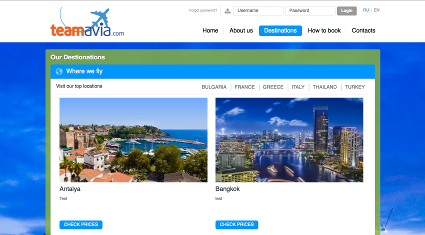 Teamavia.com
Charter Flights, Online Reservations, Airline Tickets
Technology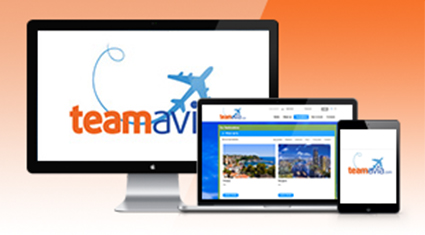 Overview of Project Requirements
Teamavia.com is a state-of-the-art on-line reservation system that provides search and book capabilities for charter airline tickets. It combines flights from various airlines, both charter and regular, and offers a specially designed reservations interface.
The project further contains a back-office platform to serve numerous business intelligence reports, as well as administration. A comprehensive member-area is also part of the project.
---
Building a Solution
Working towards a solution our team faced many challenges. The project involved international teams, which increased the efforts required for proper coordination. The integration of third-party tools added another level of complexity. All in all our team had to tackle with:
Combining data from different sources — ticket and price information was available with the customer only in part. Many destinations involved customer's partner companies and the integration of third-party reservation systems.
Changing the project scope — with the situation on the market constantly changing, several deviations from the initial project plan were made.
Complex decision-making — building a scalable platform that combines flight information from various sources and still offering an easy way to make a guaranteed reservation and secure payment was no easy task. Thus our customer had to often make longer discussions with top management level which in turn was time consuming and led to a development process which was not straightforward.
---
Result
The result is a state-of-the-art booking web site, designed specially for charter flights. The booking engine offers an intuitive design, allowing customers to find the best offers in just a few clicks. The system is connected to various partner and third-party suppliers through automated XML interfaces. This adds a large variety of destinations under the same platform.