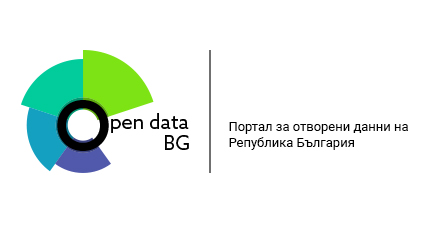 Open Data Portal
Open Data, Public Sector Information, e-Goverment
Technology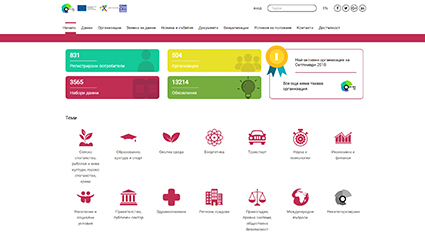 Open Data Portal of the Republic of Bulgaria
The Open Data Portal of the Republic of Bulgaria was launched on 09/25/2018. The project aims at the overall improvement of the processes related to the management and publishing of public-sector information in a machine-readable open format, as well as the establishment of a machanism for requesting and granting of access to public-sector information in an electronic way.
The main target group of the project spans over all entities covered under the Access to Public Information Act (APIA) - State agencies and their local divisions, local self-government bodies in the Republic of Bulgaria, as well as other public entities and organizations.
---
Technological characteristics and implementation
The Open Data Portal and the related tool for automatic upload of data were created within five months, as a result of a public tender procedure based on the Public Procurement Act with the Council of Ministers as the assignor of the project and Finite Software Systems Ltd as the appointed assignee. The project was awarded in relation with the implementation of the project "Improving the processes related to the provision, access and re-use of public sector information" financed under the Operational Program "Good Governance" under procedure BG05SFOP001-2.001 for direct grant assistance "Strategic projects in implementation of the Strategy for development of the state administration 2014-2020, POS, ARC and NATURA 2000" with the beneficiary the administration of the Council of Ministers.
The Open Data Portal was created entirely using open-source technology. The source code of the final solution is published under the EUPL and is freely accessible in Internet on the GitHub home page of the State e-Goverment Agency https://github.com/governmentbg/data-gov-bg